This App, also known as FRP bypass apk, is an Android application that bypasses Google factory reset protection.
This is used to unlock the Android device. If you forget the password on your Android device and want to reset the Google factory to unlock your device, these FRP bypass tools come for this work. You can unlock your Android device using the FRP Bypass Tools video guide.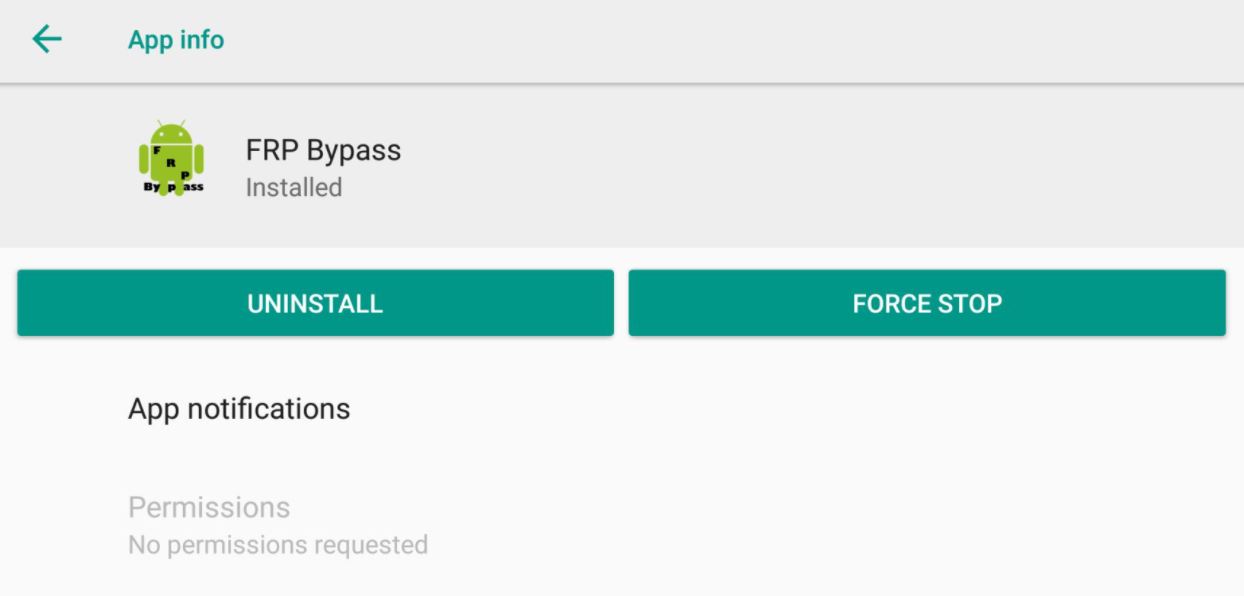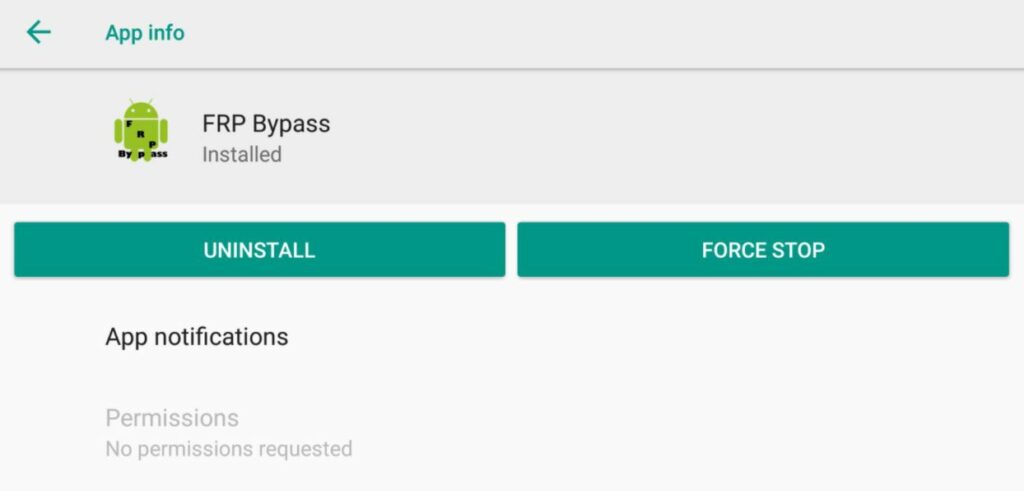 In this post, this article will tell you what FRP bypass tools apk and FRP bypass apk are. And Google will talk about factory reset security in this post. And all information related to the FRP bypass will be shared in this post.
Google Factory Reset Protection is a tool by Google. Which has been developed by Google? And users use this tool to unlock the security force of the Android device. This tool is handy when you reset your Android device. And if you forget your Android device's Google password, you can use this tool.
What is FRP Bypass APK
As stated in paragraph 1, FRP bypass is a factory reset protection page, a tool developed by Google. This helps protect your Android device from theft fully or lost position because no one can bypass FRPs.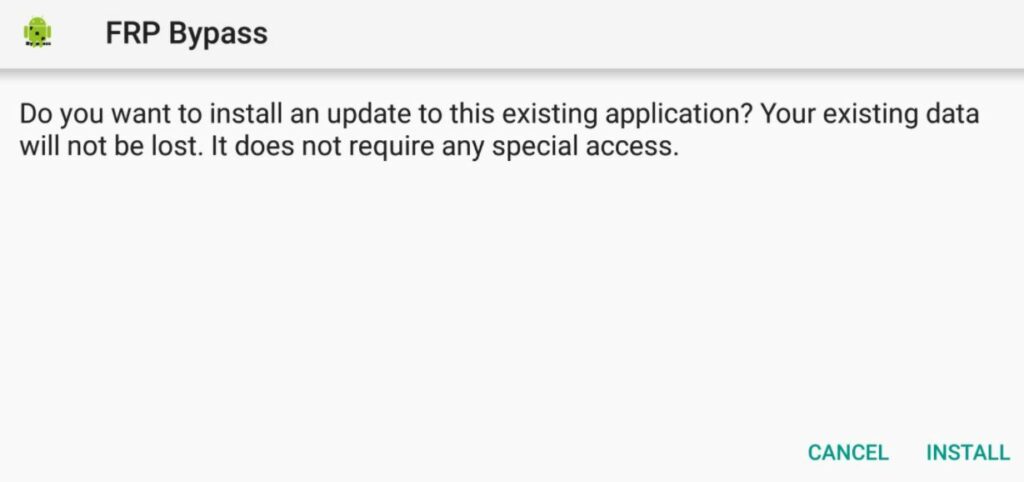 Because the device needs to access the Google Account to unlock FRP, bypass tools were first used in devices like MetroLog, LG Samsung, etc. FRP Bypass is in terrible security. Because if you forget your Android device's account password, you may face many problems.
Using FRP Bypass tools, Google Factory Reset can be easily installed on your Android device and tablet, but your Android version should be above 5.0. Then you can quickly lower your FRP bypass tools on your Android device.
How to Use FRP ByPass Apk on Android?
First of all, download FRP Bypass Apk on your Android. The App is available for free without charge from the link given above. Even though the App is not new and gets updated frequently to support the latest Android editions, you should still download it only from the source.
Once downloaded on your device, install it like any other APK file. No permission will be required as there are no adverts or extra things inside that could harm your appliance in any way. When you open this application for the first time, you'll probably see a black screen with "Service Unavailable" text at the top center part of it. This won't always show up; even if it doesn't, don't worry.
Go to Settings and then tap on the "Security" option. Here you'll see an option "Unlock screen lock." Just tap on it and select your locked pattern/pin or fingerprint from the options available.
That's all! You just enabled FRP bypass for Android without root access. If you follow these steps correctly, you most likely, won't face any issues with this method of unlocking your Android phone from its protected state. The only drawback is that the App will work only if your device has at least 60% of battery left, so make sure that you charge it properly before using this way of unlocking your device.
How To Set Up On The FRP Bypass Android Device With OTG
First, go to the apkspure.com website and search for the FRP Bypass APK. As you can download in this post, the FRP Bypass tools apk; here you are getting this App and the latest version, so download it now.
Once you download the APK file, copy your USB Driver FRP Bypass APK. Now you start your Android device, which is facing the FRP problem.
Your Android device's home screen now means the Google Account Login will appear before you. Now you have to add your password, which is the first. If you do not remember or lose your password, do not worry; follow the next step.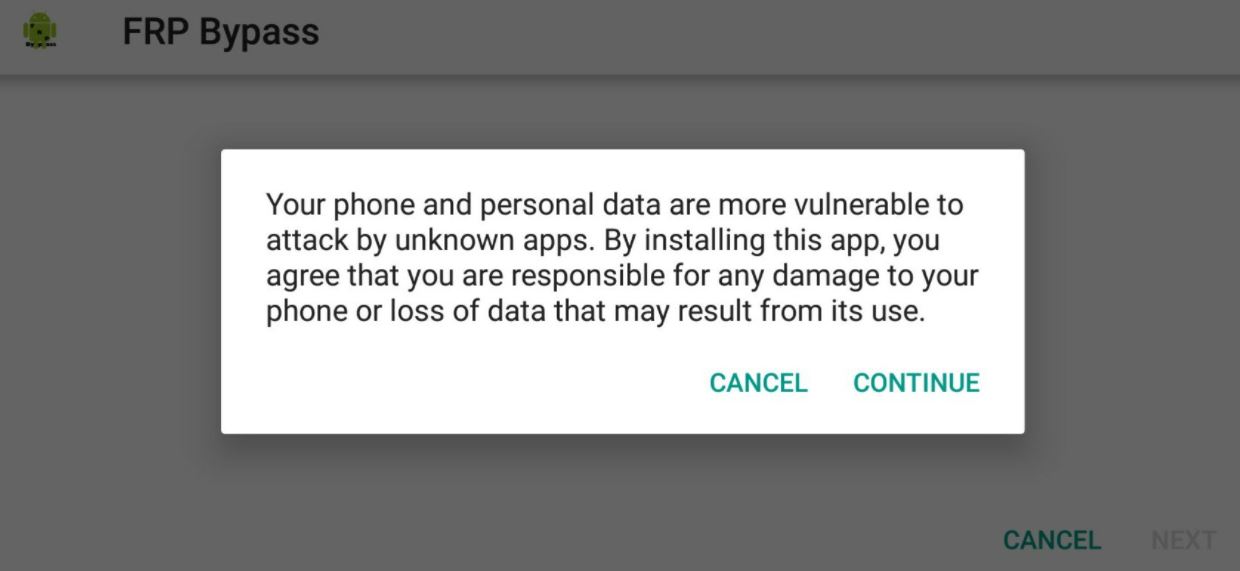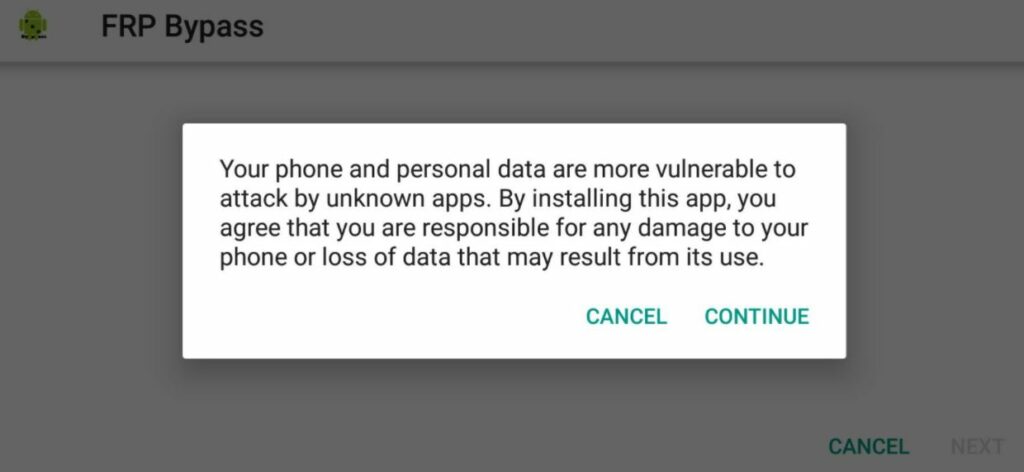 Bypass Factory Reset security screen will appear, and you are logging in by entering the password too. Do not worry about the following process if you are having problems.
Now let's use OTG to unlock Android devices. Now you have to connect USB; Pen drives to your Android device and PC. When the PC connects to the Android device, you open the file explorer on your Android device.
Next, open the folder on your Android device where you saved it. And you have to install on your device, open it, open it, go to your device's settings, and choose Unknown sources.
Now you have an APK installed on your device if you go to New Type and open your Settings menu. And You have to scroll this down and choose the backup and reset option. Click the Factory Data and Reset tab and type the confirmation button.
Congratulations, you've successfully retreated Google factory reset protection on your Android device. You will now need to restart your Android device. Now you will not have problems with FRP bypass.
Now you can leave your Google account on your device after resting where you like. According to your wishes, log in with Google ID. Now your Android device has started.
How to Install FRP Bypass Apk?
To install the App on an Android phone, follow these steps:
1) Start by downloading the Apk from Apkspure.com.
2) Tap on the downloaded APK file and Install it using Samsung or any other Android device.
3) Once the App is installed, reboot your device or wait a few minutes to use it.
FRP Bypass APK FAQs
You will never have to worry about your phone battery dying with the FRP Bypass APK. The App is designed for Android devices and can be downloaded from Apkspure.com for free, just like any other application.
The new FRP bypass apk has been developed to solve one of our most common smartphone problems; running out of power because an app drains too much battery life or you forget your charger at home! With this fantastic software, there's no need to panic when all hope feels lost – install the App and let go (the results are instant).
Q 1. How does FRP bypass apk work?
A: In simple terms, the FRP bypass installation will disable Google Play store restrictions that block your device. With this, you can use Google Play like usual and install any application available in the store.
All you have to do is install FRP bypass APK on your Android device and then reboot it to take the changes into effect. After rebooting, you can access the Google play store and install any app just like you did before or disable it entirely if you're uncomfortable using it.
Q 2. How does FRP bypass apk solve common Android issues?
A: FRP Bypass APK solves several common issues associated with Android devices, including but not limited to:
1) Google Play Store does not work – some registered devices commonly cause this. This is a common issue faced by Android users who bought a second-hand Android gadget that uses the same Google account as its previous owner.
2) Disabled by Manufacturer – You will be able to install any app using the FRP bypass app if the manufacturer has disabled you.
3) WiFi doesn't work – the problem can be caused by issues that need to be fixed with a new software version. The FRP bypass Apk is now available for download and can be used to select any of the issues mentioned above.
Q 3. How easy is it to use FRP bypass Apk?
A: Using the FRP bypass Apk is very easy and can be used by people of all ages because you don't need expert Android knowledge.
Q 4. How to uninstall FRP bypass Apk?
A: It's easy to uninstall the App using any of these methods:
1) If you have installed the App using your Samsung devices, go to system settings and the application manager. You will be able to see all your apps listed there. Uninstall the FRP bypass apk to remove it.
2) If you have downloaded the App from Apkspure.com, uninstall it by going to settings – application manager. You will see the App there and can uninstall it as usual.
3) If you have downloaded the FRP bypass apk using any other Android device, open it and go to the application manager. Please tap on the App and uninstall it.
Conclusion
I hope you have to work with the FRP Bypass tools apk. And your Android device will be unlocked. If friends have verified your password account and reset your Google Factory, then definitely share this post with your friends on social media so they can unlock your Android device too.